The First Step
It is always difficult to take the first step. However, as you slowly start walking, those steps become a steady jog. Then, a sudden burst of energy comes.
You start running.
In the distance are the crossroads of opportunity. It is here where you have to make a critical decision.
To the right is the road you came on.
You know that road.
To the left is the path leading into the unknown.
I came to these exact crossroads back in February. With only that in mind, I made the choice of going into the unknown with a vision of establishing the first ever student-run Arlington campus newspaper.
The purpose of The Stylus is twofold: It aims to bring a sense of community to the George Mason University Arlington Campus as well as to engage its students in the School of Public Policy (SPP), the School of Law, the Institute for Conflict Analysis and Resolution (ICAR), the MBA, MPA and Arts Management programs and others.
This publication represents an Arlington Campus that has not been seen before with discussion of events and initiatives on campus and around the metropolitan area; information on critical resources, such as Career Services, the libraries and the bookstore; opinion pieces; significant interviews with faculty and staff about the various schools and programs at Arlington; and messages from the SPP student government — all in a unified voice to serve you, the community. The Stylus provides an opportunity for you to know what the campus is doing and to help create what it could be doing.
With The Stylus, Arlington Campus students now have the means to write and participate in the campus dialogue and create something extraordinary. Those willing to share and contribute their own talents will help create the community this campus needs to become sustainable.
No matter what you do, always remember it starts with just that first step.
Meet me at the crossroads and, as a community, let us walk together.
Maria Habib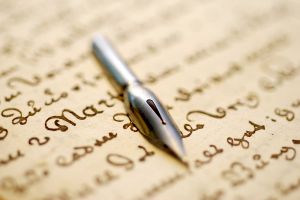 Editor-in-Chief, The Stylus
Maria Habib graduated in May with her Masters in Public Policy, after starting in fall 2007. Ms. Habib hopes that The Stylus will help students have greater participation in Arlington Campus activities.